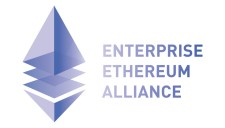 Silicon Valley Blockchain Company Building Blockchain-Based Smart Transaction Networks
SUNNYVALE, Calif., January 30, 2018 (Newswire.com) - Silicon Valley-based e-commerce startup Crowdz — The B-Commerce Company™ on Tuesday announced that it had joined the Enterprise Ethereum Alliance (EEA), the world's largest open-source blockchain initiative, with more than 250 member companies. Crowdz joined EEA in order to help speed the adoption of its new Ethereum-blockchain-based Smart Transaction Networks as its way of supporting the use of Ethereum in the enterprise.
"We couldn't be more pleased to be a part of this exciting and groundbreaking organization," Payson Johnston, Crowdz's CEO, said upon making the announcement. "The Ethereum blockchain is an immensely powerful and promising technology, but it's also a very complex technology whose potential is just now being explored. This exploration benefits immensely from visionary organizations like the Enterprise Ethereum Alliance, which not only sees but understands the enormous potential that the Ethereum blockchain offers to commercial enterprises in the years ahead."
We couldn't be more pleased to be a part of this exciting and groundbreaking organization. The Ethereum blockchain is an immensely powerful and promising technology, but it's also a very complex technology whose potential is just now being explored.

Payson Johnston, CEO of Crowdz
Millions of Lost Sales Opportunities
Crowdz's blockchain-based ecommerce — "B-Commerce" — platform, built exclusively for use with the Ethereum blockchain, is designed especially for businesses seeking to cost-efficiently increase their sales and boost their revenue — particularly B2B-focused enterprises that either have limited reach online or else haven't fully entered the digital age.
"Throughout the world, business-to-business commerce remains in its infancy," explained Johnston. "Today, almost 90 percent of all B2B commerce in the United States still takes place in highly manual fashions such as via paper catalogs, telephone orders, fax, email, EDI and sales representatives." In the United States alone, "fully half of all small businesses don't even have a website — an amazing statistic."
The cost of these cumbersome, largely manual ways of doing business are huge, says Johnston. He points to studies showing that companies worldwide are suffering a combined $4 trillion in unnecessary costs and lost sales each year as a result of these inefficiencies.
One of the most important aspects of the Crowdz blockchain-based solution is that it can eliminate the need for outdated and highly inefficient payment systems like EDI (electronic data interchange) — in effect using the blockchain to "kill off" EDI, a technology that originated in the 1940s, nearly half a century before the commercial internet was born.
Johnston points out that "if Crowdz can help eliminate even a small percentage of these transactional inefficiencies by revolutionizing an antiquated business-commerce system, that represents billions of dollars in value for companies worldwide. We believe that this provides enormous growth opportunities for leading technology innovators like Crowdz."
Building Smart Transaction Networks™
Blockchain has emerged over the past few years as an exciting technology with the capability of transforming such wide-ranging commercial functions as payments, logistics, authenticity assurance and product provenance. But Crowdz is dedicated to employing the Ethereum blockchain in an even more revolutionary manner: to automate and accelerate online and offline commercial transactions. Specifically, blockchains' distributed, immutable ledgers and decentralized operation permit the creation of rich, permanent databases of product attributes, inventory levels, demand elasticities and so on, which can serve as the basis for real-time, artificial-intelligence-based buyer/seller matching, dynamic price optimization and enhanced predictive data analytics.
These capabilities are then deployed in advanced B2B commercial marketplaces that are intrinsically more intelligent and more efficient than any online marketplaces created to date. The reason: all data points within each such Ethereum-based marketplaces are organically interconnected, with one change anywhere instantly propagating everywhere. The result is a fully automated, fully self-aware blockchain-based transaction infrastructure: Crowdz's patent-pending Smart Transaction Networks™ (STNs).
About Crowdz
Sunnyvale, California-based Crowdz is building the world's first blockchain-based B2B ecommerce transaction networks. Applying cutting-edge artificial-intelligence principles as well as emerging digital technologies like smart contracts and attribute-based search to antiquated B2B commerce systems, the Crowdz platform allows manufacturers, brands and other suppliers to quickly identify and engage the right customers with the right products at exactly the right time — accelerating buyer sourcing and purchasing, opening lucrative new market opportunities and multiplying sales volume.
Founded in 2014, Crowdz is headed by Payson E. Johnston, former B2B supply-chain senior manager for Cisco, and its executive team boasts more than 90 years of combined experience in B2B sourcing, supply chain, blockchain, e-retail and ecommerce. Crowdz's technologies are currently covered by seven pending patents and a beta version of Crowdz's sourcing system is currently being used by 240 seller companies offering 1.3 million products.
For more details, please visit http://www.crowdz.io.
About The Enterprise Ethereum Alliance ​
The Enterprise Ethereum Alliance (EEA) is an industry-supported, not-for-profit organization established to build, promote and broadly support Ethereum-based technology best practices, open standards and open-source reference architectures. The EEA is helping to transition Ethereum into an enterprise-grade technology, providing research and development in a range of areas, including privacy, confidentiality, scalability and security. The EEA is also investigating hybrid architectures that span both permissioned and public Ethereum networks as well as industry-specific application layer working groups.
EEA will collectively develop open industry standards and facilitate collaboration with its member base and is open to any members of the Ethereum community that wish to participate. This open-source framework will enable the mass adoption at a depth and breadth otherwise unachievable in individual corporate silos and provide insight into the future of scalability, privacy and confidentiality of the public Ethereum permissionless network.
For additional information about joining EEA, please reach out to membership@entethalliance.org.
Source: Crowdz
Share: