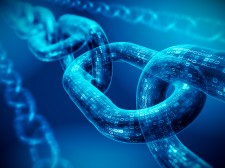 NANJING, China, April 5, 2018 (Newswire.com) - On March 28, 2018, Payson E. Johnston, CEO of the Silicon Valley (USA) blockchain-technology pioneer Crowdz, led Mr. Xiao Ming, General Manager of Greater China, and Ms. Song Yuan, Business Operating Officer of Greater China, to visit 7895.com. At the 7895.com headquarters, Mr. Wu Bangjiang, chairman of 7895.com, and Mr. Liao Yuzhong, the secretary of the board of directors, warmly welcomed the guests.
The two parties conducted in-depth discussions on the supply-chain services and the electric-grid industry and signed an exclusive letter of intent (LOI). There will be in-depth cooperation between Crowdz and 7895.com in the following two respects:
Based on the industry-application use case of the 7895.com and Crowdz's successful experience in optimizing the supply chain for other manufacturing companies, Crowdz and 7895.com will work together to create the world's premier supply-chain self-support solutions for core manufacturing on the 7895.com electric-grid B2B platform.
7895.com will embrace the blockchain technology from Crowdz to help 7895.com on optimizing its B2B service capabilities, enhance the digital capabilities of its supply chain, and expand its collaborative information capabilities. At the same time, 7895.com will use Crowdz's blockchain and IoT (Internet of Things) technologies to build enterprise-class credit and value delivery systems. This cooperation will help small and medium-sized enterprises that use the platform to obtain cost-effective supply-chain financial services.
About Crowdz
Founded in Silicon Valley, California, USA, in 2014, Crowdz is the first company in the world to build a B2B ecommerce transaction network based on blockchain and artificial intelligence, and—through that network—Crowdz provides "supply chain as a service." Crowdz uses blockchain and IoT technologies to create an enterprise-level credit and value delivery system that helps small and medium-sized enterprises to access supply-chain financing services in a timely manner, thereby enhancing their competitiveness in an increasingly complex and challenging global supply chain system. The B2B ecommerce portal established by Crowdz has greatly eased the information asymmetry, low-value transmission efficiency, and supply-chain conflicts among enterprises, and their plans have been or are being implemented in many industries.
On February 28, 2018, Techstars, the world's top startup accelerator and venture capital company, announced that it has selected Crowdz to enter their London-based accelerator, where Crowdz will work with Barclays Bank, headquartered in London, UK, to develop a blockchain-based supply-chain financing Fintech product. Crowdz's executive team has many years of combined experience in B2B procurement strategy planning, global supply-chain management, blockchain technology, e-tailing, and ecommerce. In 2018, Crowdz first brought its leading supply chain management experience and blockchain application to China and will work with numerous companies in this fast-growing country.
About 7895.com
As the forerunner of the China electric-grid industry, 7895.com has acquired more than 14,000 enterprises and more than 180,000 online products, with more than six years of efforts. It has become the premier platform for the sourcing and acquisition of electric-grid products and related materials. 7895.com also has been considered as the most valuable B2B platform for marketing services, supply-chain services, and financial services within the Electric-grid industry.
Source: Crowdz
Share: